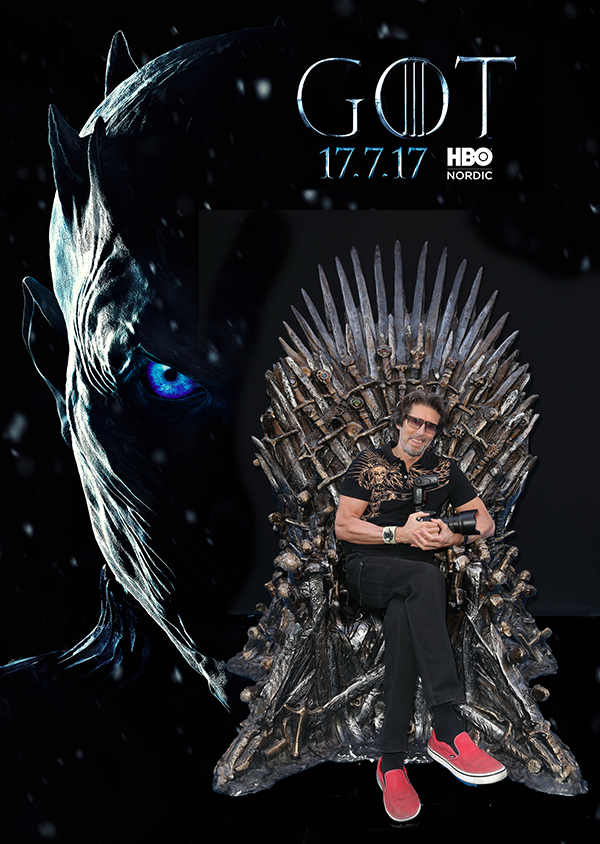 Wonderland Event bjöd in till smygpremiär av första avsnittet inne i biograf Skandias rymlilokaler nu i veckan.  Under visningen upplevde man verkligen att den inbjudna publiken levde med i handlingen.
Här bjuder Frontface på lite bilder från Skandias foajé, där alla utom själva drakarna var på plats…nästan alla i varje fall.
Så, nu är det bara för Dig att greppa storsvärdet och sätta Dig framför Tv-apparaten för att njuta av slutstriden i "Game Of Thrones".  May The Dragons Be With You!.
Välkommen att länka TILL vårt reportage men det är inte tillåtet att plocka bilder FRÅN reportaget, de är ©-copyrightskyddade och EXIF-kodade. Högupplösta bilder säljes via bildbyrån www.primepix.se. Det är heller INTE tillåtet att beskära/klippa bilder.  All webbtrafik skall gå till oss, vilket är vår grundfilosofi.