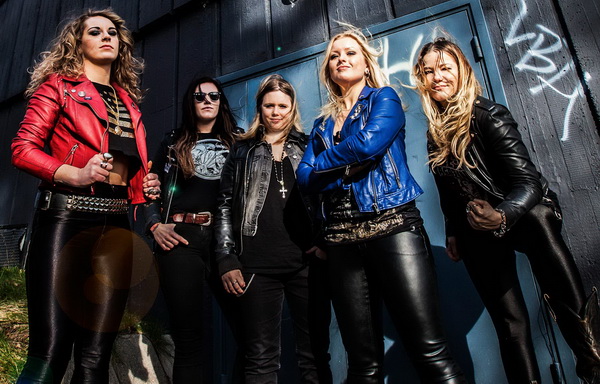 När det strax före helgen damp ned ett mail från Ömer Akay, Despotz Records, med en ny singel (släpptes 4 nov) från Thundermother, vattnades det runt gomseglet på oss gamla "rockistas" på Frontface redaktion.
När vi sedan spelat låten, "Hellevator" nonstop 8 gånger, började headbangandet göra sig påmint. Det här gungar klassiskt fett. Stillikheter me d både ACDC och Vixen, gör inte saken sämre. Den här låten känns redan som en klassiker i den genren.. och vi väntar girigt på resten av albumet.
Här nedan kan du läsa skivbolagets pressrelease, så att inget går förlorat i översättningen: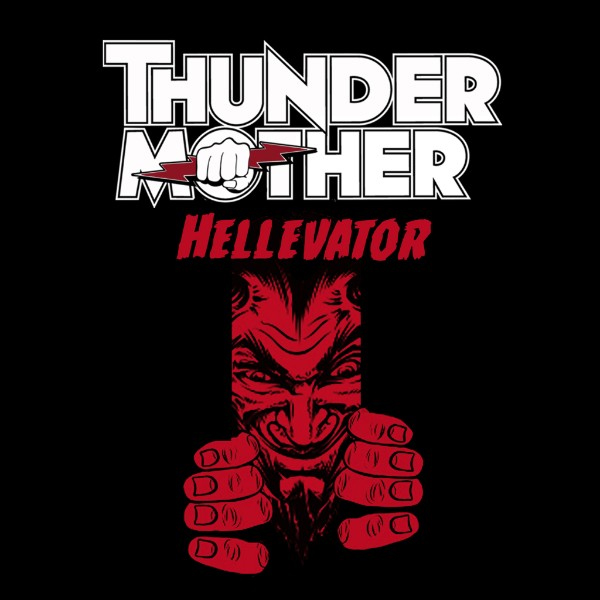 Thundermother is the band who in the beginning, without a record deal, filled pubs and clubs to the brim and has built a loyal fan base by their frequent touring delivering rock'n'roll to the people town by town. After 6 years the band is headlining their own European tour november-december while they're also writing on their third full length album. The first single from the coming album is called "Hellevator" and will be released November 4th.
"With "Hellevator" we're developing our sound. It's still classic rock but this song is a lot groovier than our music's ever been before."
Thundermother wants to challenge themselves to develop their music on the new album that will be released next year.
"We're still pretty early in the process, but we know that this time we'll choose to record the songs that we've noticed works best with the audience and us during our live shows. The challenge to develop our music, the songwriting and the production is something that we all really want and look forward to."
About
Thundermother:
The band started the summer 2010 in Växjö when the guitarist and southern swede Filippa Nässil wanted to play rock'n'roll. So with dreams and visions along with the song "Shoot to Kill" humming in her head she started Thundermother.
She moved to Stockholm to pursue her dream where she found her first partner in crime Giorgia Carteri who also followed her own dreams of playing music, coming all the way from Italy.
After numerous ordeals with other musicians they finally found the right group of people with right motives and rock'n'roll in their hearts. Tilda Stenqvist on drums from Karlstad, Linda Ström from the Smålander woods and Clare Cunningham born and raised on Ireland. Five hardrock-girls from around the world now united to do one sole thing, to play together and travel on the roads. They're having fun and it's noticeable on-stage.
The members of Thundermother are practically living their life on the road touring and they have been playing as opening act for bands such as D-A-D, Turbonegro, Candlemass, Danko Jones, Clutch, Graveyard and many more.
Thundermother are:
Clare Cunningham – Vocals
Filippa Nässil – Lead Guitar
Giorgia Carteri – Rythm Guitar
Linda Ström – Bass
Tilda Stenqvist – Drums