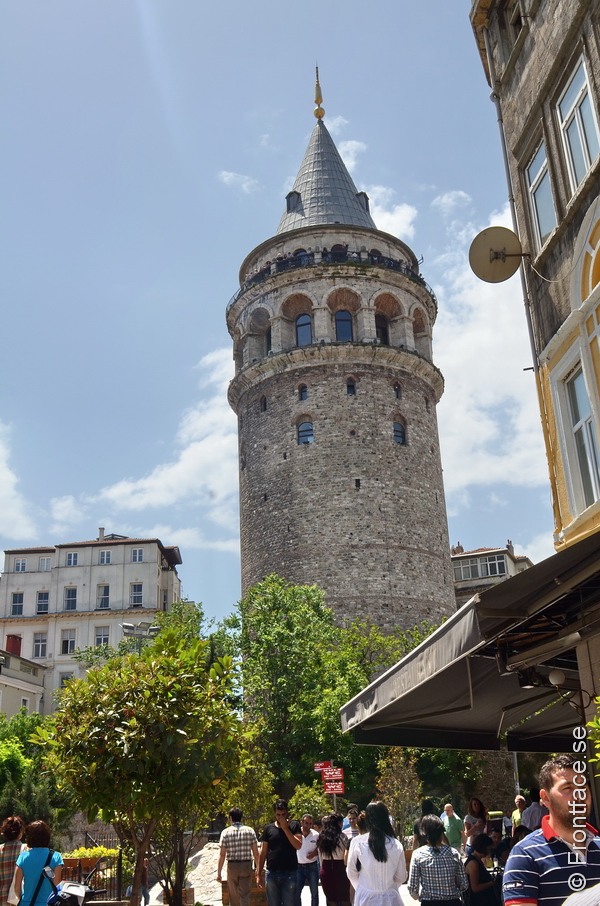 Som femte och sista reportagedel från Istanbul,
bjuder vi på några högt stående utsiktsvyer och
lite fönstershopping:
Galata Tower, en centralt belägen utsiktspunkt.
Metin informerar
The tower was built as Christea Turris (Tower of Christ)
in 1348 during an expansion of the Genoese colony in Constantinople.
The Galata Tower was the tallest building in Istanbul
at 66.9 m when it was built in 1348. It was the apex
of the fortifications surrounding the Genoese citadel of Galata.
The current tower should not be confused with the old Tower of Galata,
an original Byzantine tower named Megalos Pyrgos
(English: Great Tower)
which controlled the northern end of the massive sea chain
that closed the entrance to the Golden Horn. That tower was
on a different site and was largely destroyed in 1203,
during the Fourth Crusade of 1202–1204.
The upper section of the tower with the conical cap
was slightly modified in several restorations
during the Ottoman period when it was used as
an observation tower for spotting fires.
According to the Seyahatname of Ottoman historian
and traveller Evliya Çelebi, in circa 1630-1632,
Hezarfen Ahmet Çelebi flew as an early intercontinental
aviator using artificial wings for gliding from this tower over
the Bosphorus to the slopes of Üsküdar on the Anatolian side,
nearly six kilometres away. Evliyâ Çelebi also tells of Hezarfen's brother,
Lagari Hasan Çelebi, performing the first flight with a rocket
in a conical cage filled with gunpowder in 1633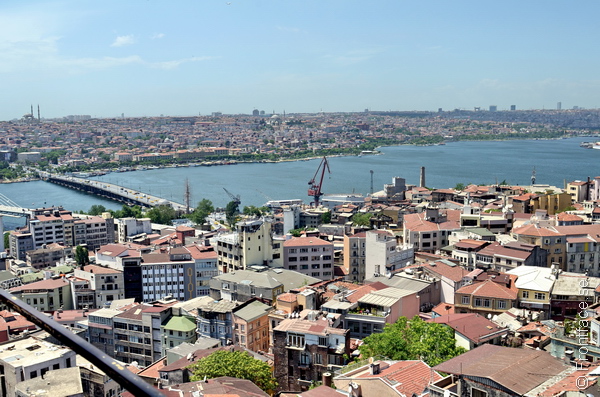 Golden Horn
The Golden Horn (Turkish: Haliç (which is derived from
the Arabic word Khaleej, meaning Gulf) or Altın Boynuz (literally
"Golden Horn" in Turkish); Greek: Κεράτιος Κόλπος, Keratios Kolpos:
Horn-shape gulf) is an inlet of the Bosphorus dividing
the city of Istanbul and forming the natural harbor that has sheltered Greek,
Roman, Byzantine, Ottoman and other ships for thousands of years.
It is a scimitar-shaped estuary that joins the Bosphorus just at the point
where that strait enters the Sea of Marmara, thus forming a peninsula
the tip of which is "Old Istanbul" (ancient Byzantion and Constantinople).
Its Greek and English names mean the same, but the significance
of the designation "golden" is obscure, while its Turkish name Haliç
simply means "estuary". It has witnessed many tumultuous
historical incidents, and its dramatic vistas have been
the subject of countless works of art.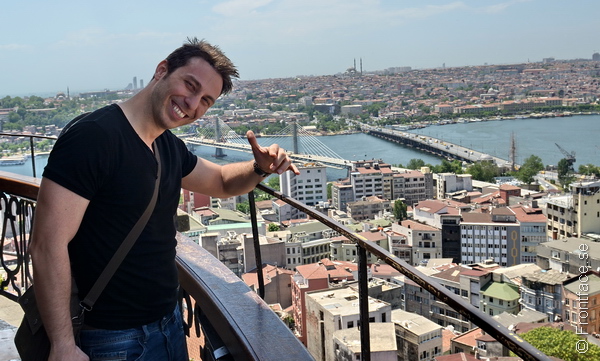 Golden Horn…and Captain Metin…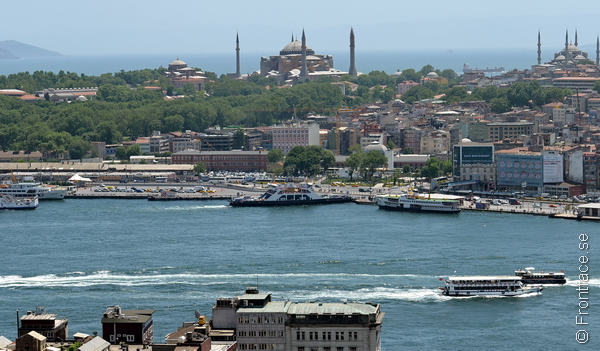 Hagia Sophia.
Hagia Sophia is a former Orthodox patriarchal basilica (church),
later a mosque, and now a museum in Istanbul, Turkey.
From the date of its construction in 537 until 1453,
it served as an Eastern Orthodox cathedral and seat
of the Patriarchate of Constantinople, except between 1204 and 1261,
when it was converted to a Roman Catholic cathedral
under the Latin Empire. The building was a mosque
from 29 May 1453 until 1931. It was then secularized
and opened as a museum on 1 February 1935.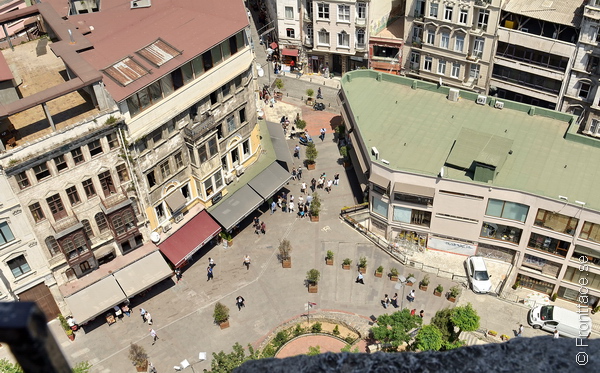 Utsikt nedåt mot fast mark.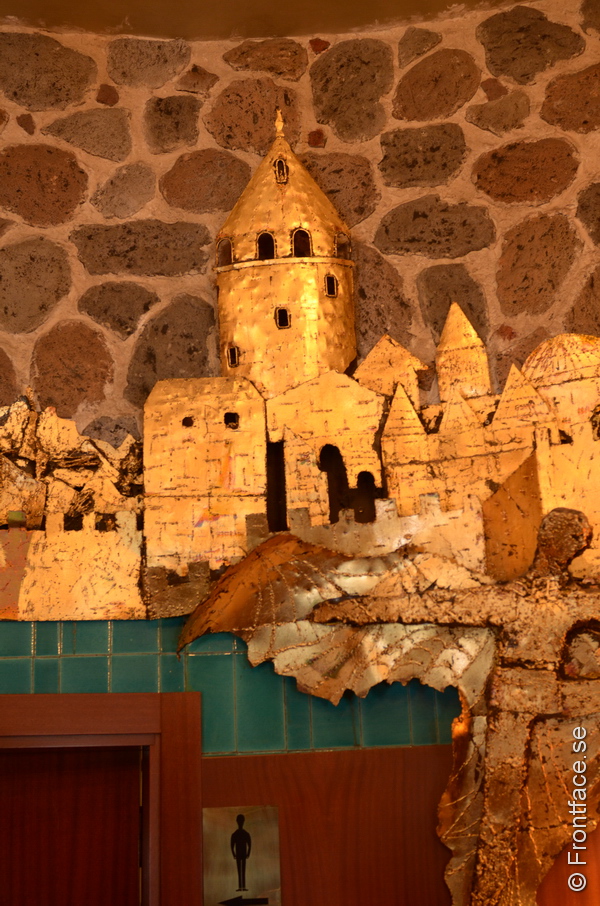 Insidan utanför Herrarnas.
Med bil tar man sig tillen annan
vacker utsiktsplats, Ulus, där
den lokala restaurangen "Ulus Café"
har en hel del gott att erbjuda…
Ny energi på plats.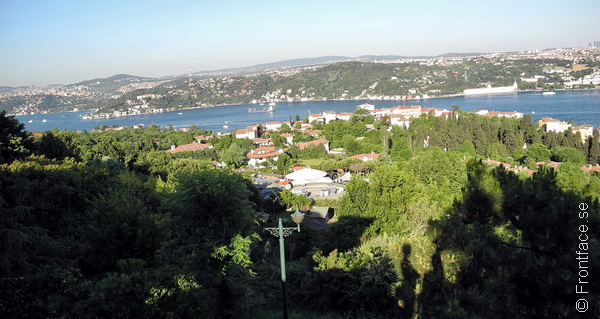 The Bosphorus also known as the
Istanbul Strait (Turkish: İstanbul Boğazı), is a strait
that forms part of the boundary between Europe and Asia.
The Bosphorus, the Sea of Marmara, and the Dardanelles strait
to the southwest together form the Turkish Straits.
The world's narrowest strait used for international navigation,
the Bosphorus connects the Black Sea with the Sea of Marmara
(which is connected by the Dardanelles to the Aegean Sea,
and thereby to the Mediterranean Sea.)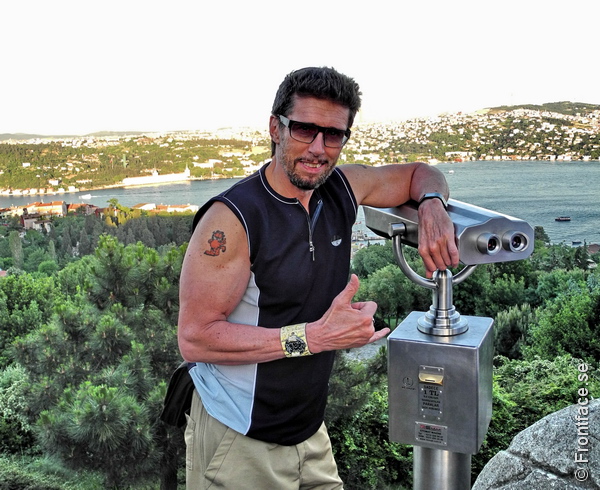 Med katten Gustaf som vaktkatt,
kan inget gå fel…
SHOPPINGRUNDA I CITY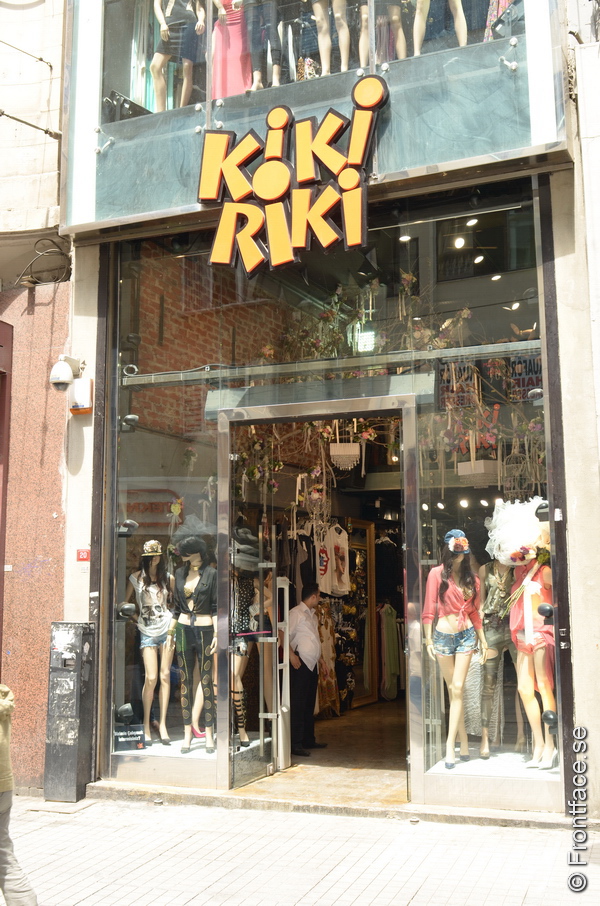 Längs med stora butiksgatan Taxim,
finns mycket att locka plånboken med
men det är inte billigt…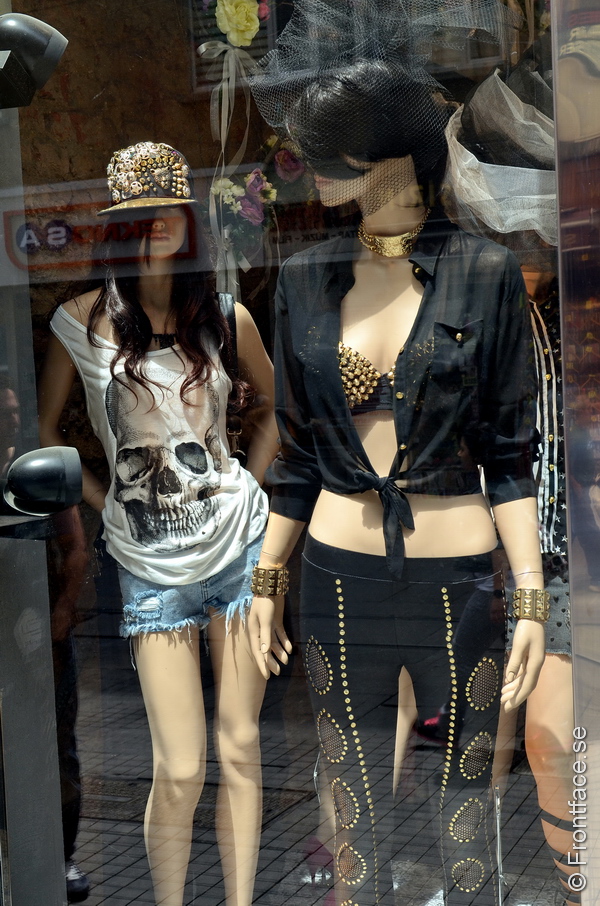 Bla Bla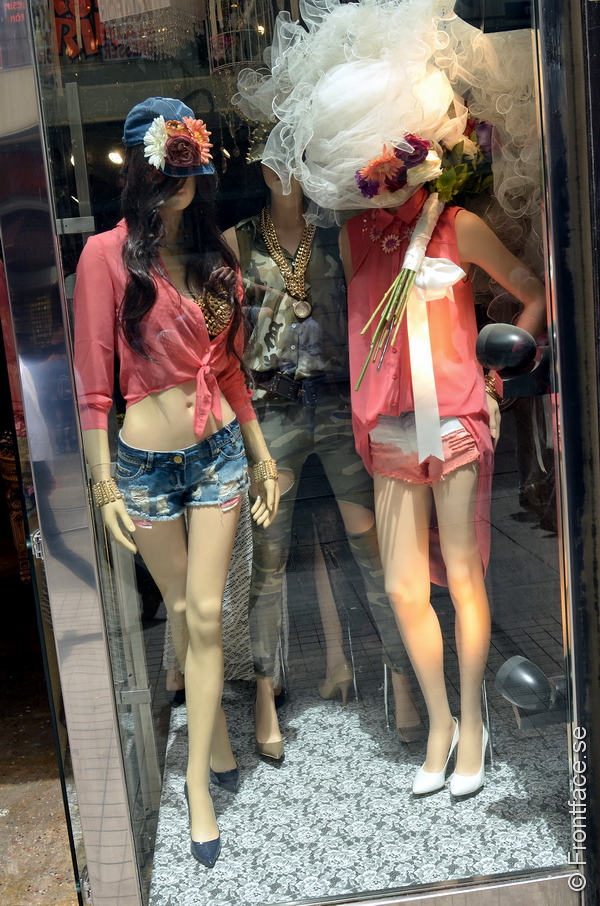 Turkiskt sommarmode..?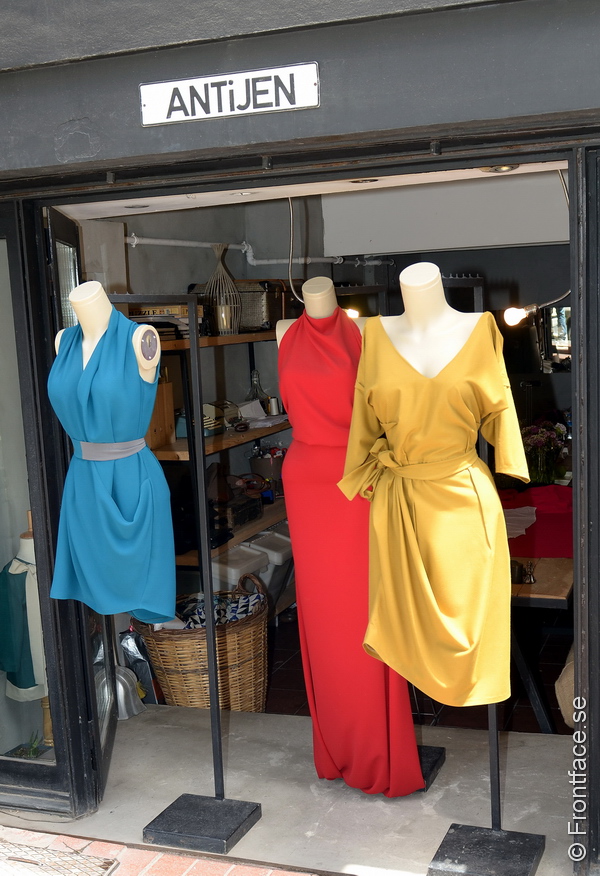 Boutique / Skrädderi / Syateljé.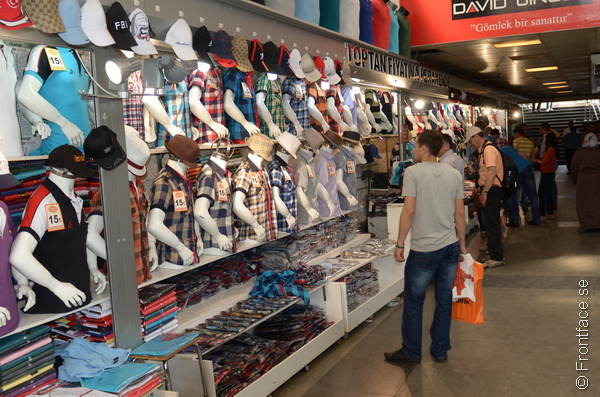 One of the cheapest bazaar area of Istanbul, it called Eminönü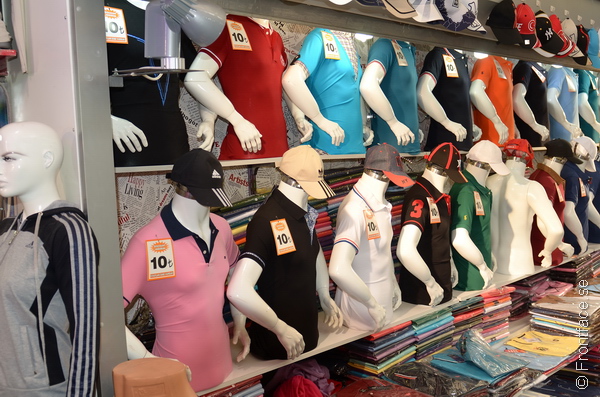 As you see the t-shirts are 10TL means 35SEK, its cheap, isnt it?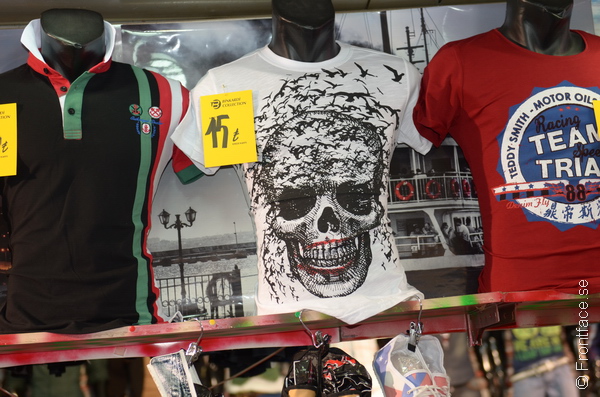 Rocking Style…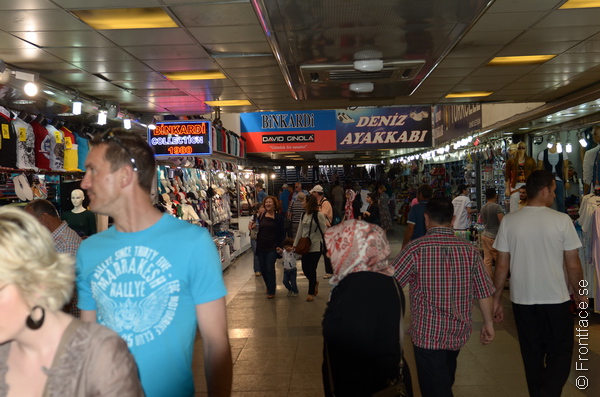 Gångtunlarna nere vid hamnkajen
härbärgerar många små butiker.
Originalvarotr..?  Hmmm..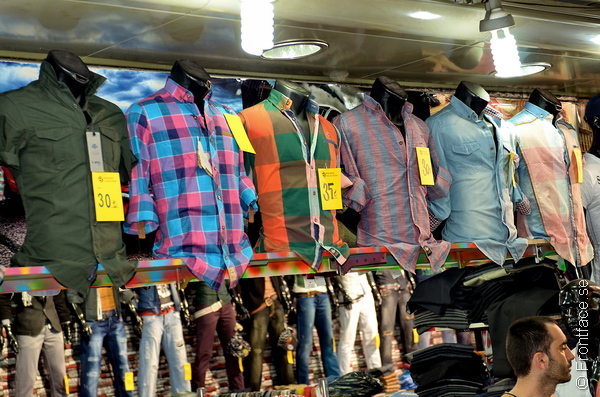 Färg- och mönsterkombinationerna
på skjortor och tröjor är oändliga här.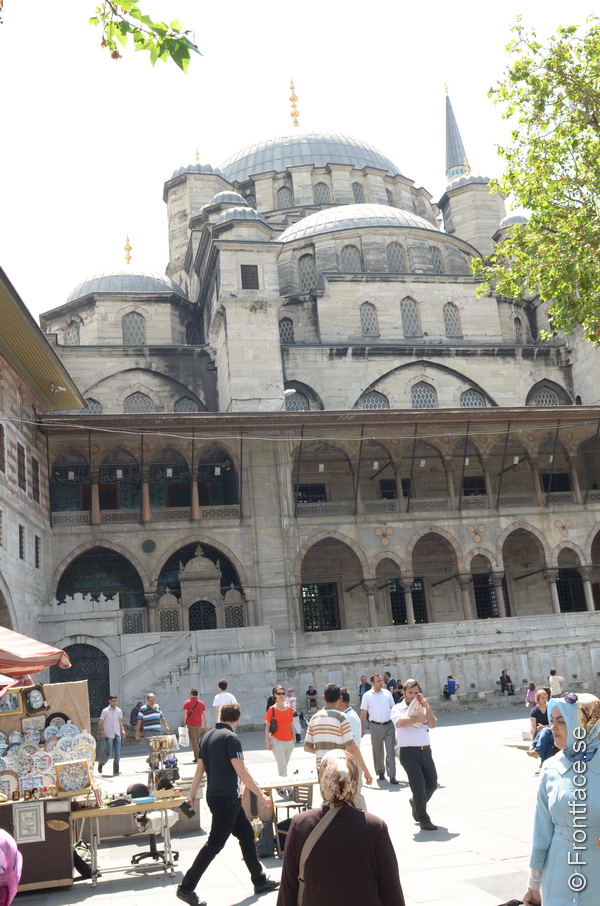 Därefter en kort promenad
till Bazarområdet.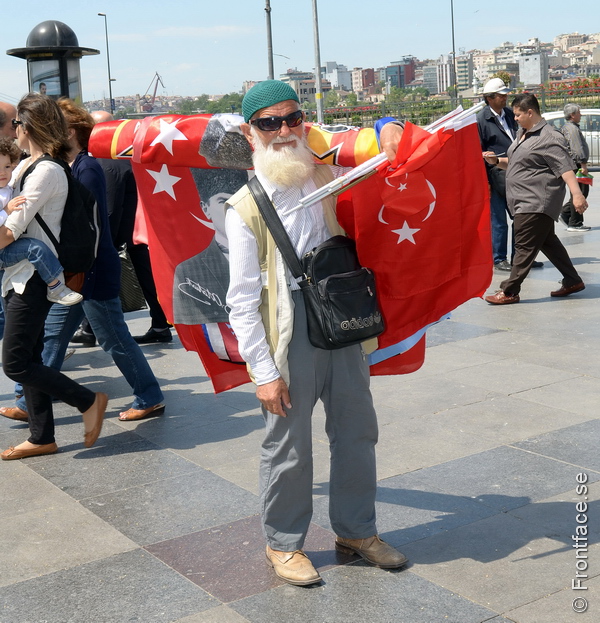 Tänk dig denne man utanför friends Arena,
säljandes supporterflaggor…
Tror det skulle gå bra för honom där.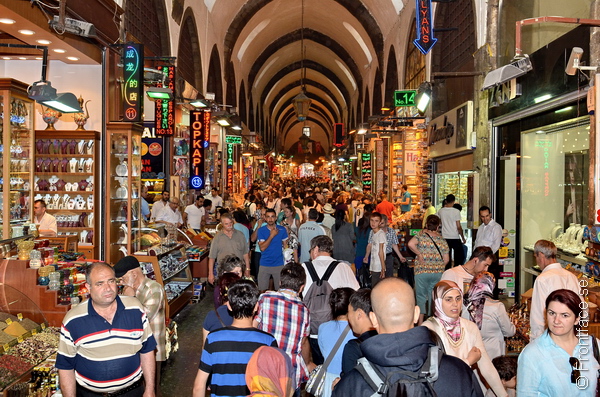 Inne i Bazarens labyrintsystem,
var det trångt och myllrande.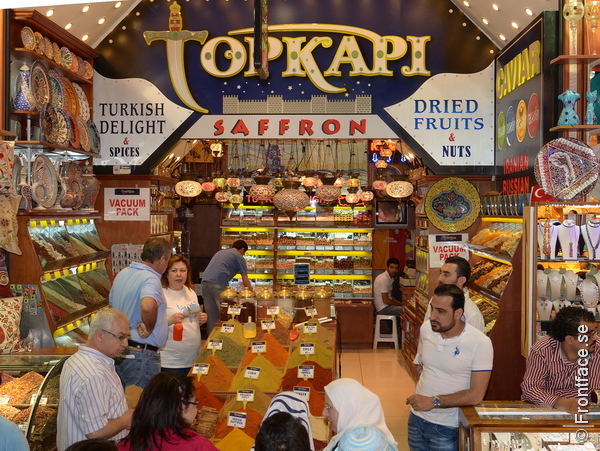 Här blandas synintryck och dofter
till en exotisk sinnesgryta.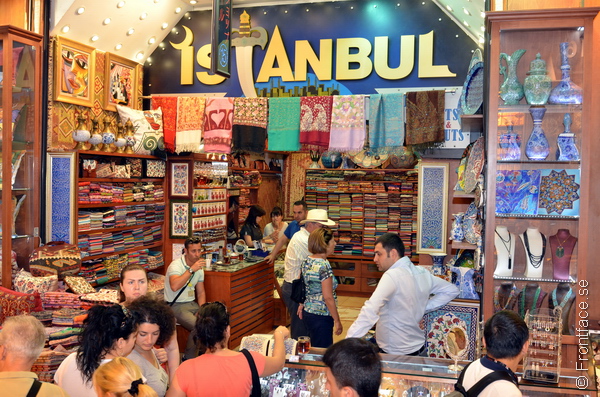 Jo, vi vet var vi är…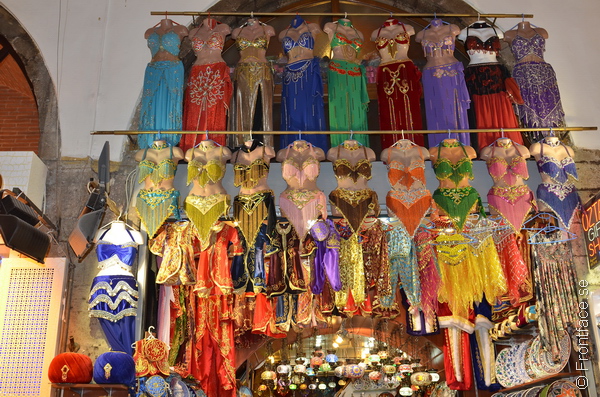 Klassiskt Harem Fashion…
Tusen och en lång afton.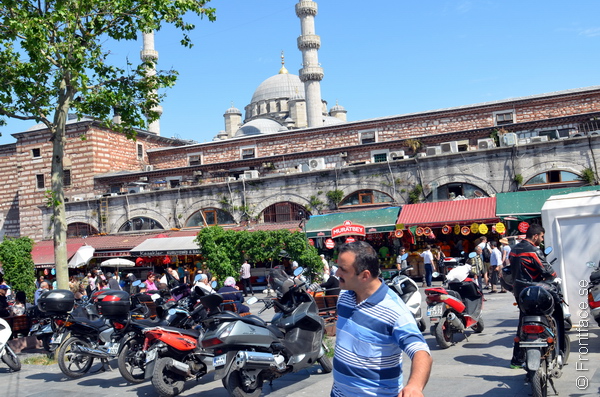 Bazaren utifrån. Ända hit
sträcker sig de kryddiga dofterna.
text & photo:
Metin Ö & Peter Ortvik, Frontface.se