Ända sedan genren pop/rock skapades i början av 60-talet,
har The Rolling Stones varit stilbildare, tonårsidoler
och frontfigurer, via ikoner och legender fram till dagens
äldre herrar som betraktas med respekt av de som följt
bandets karriär och med misstänksamhet av dagens ungdom som ofta
tror att det som hänt före 1988 aldrig hänt alls.
Nu är det faktiskt 50 år sedan "stenarna" startade sin karriär och det
måste naturligtvis firas stort.
Ett antal entusiaster i Tyskland har lagt otrolig energi på att samla
allt material som går att få tag i och som skulle kunna ge nytt liv
åt Rolling Stones liv, karriär och produktivitet och dessutom kanske
kan kasta nytt ljus över några av de frågor som fortfarande är
obesvarade efter många årtionden.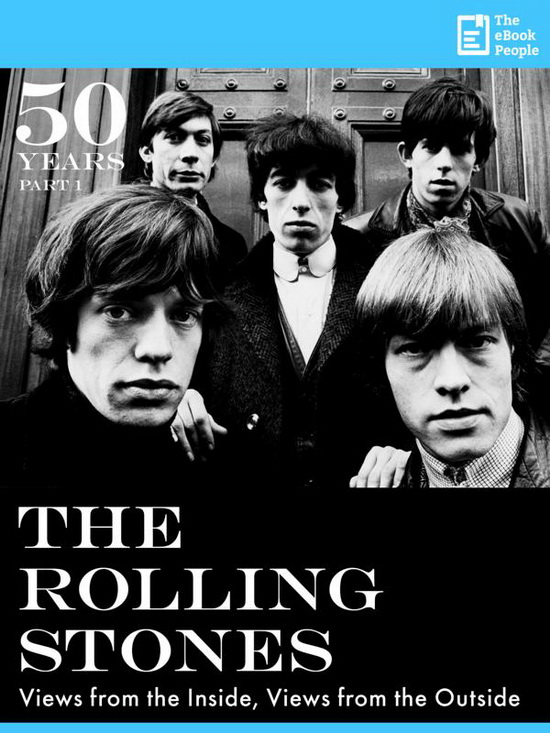 Klicka på bilden ovan,
så kommer du till beställningssidan.
Så här presenteras eBoken i den pressrelease vi fått oss tillhanda:
50 Years: The Rolling Stones
Views from the Inside, Views from the Outside. (Part 1)
By Hanspeter Künzler
THINK YOU KNOW THE ROLLING STONES?
YOU HAVE NO IDEA!
Previously unreleased interviews, articles, and more anthologized in new ebook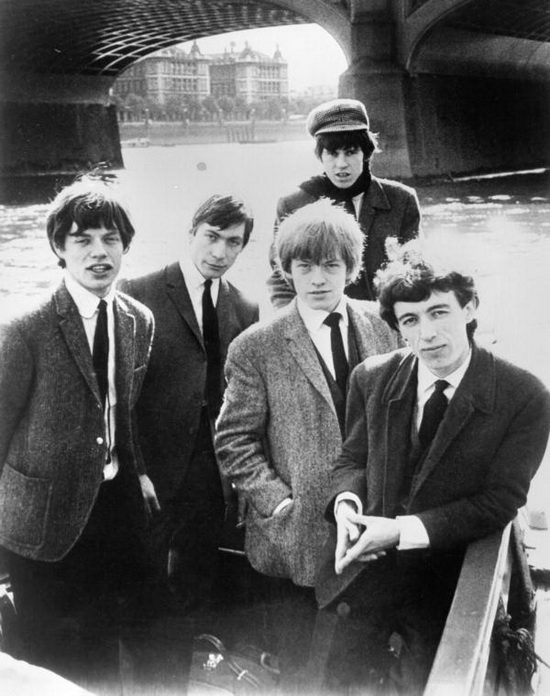 Through their long and wild career, The Rolling Stones have made their mark on our culture; from epic albums to famously bad behavior. Over their 50 year history, journalists have collected a treasure trove of material, but none more prolific than music journalist Hanspeter Kuenzler. The eBook People (www.theebookpeople.com) have partnered with Kuenzler in this new venture from their parent company, The Interview People GmbH (www.theinterviewpeople.com), one of the most respected international interview syndicators.
50 Years: The Rolling Stones – Views from the Inside, Views from the Outside is a massive two-part collection of the best journalistic material spanning the band's career. The ebook includes feature articles from Rolling Stone, The Daily Mail, and Daily Express with everyone from girlfriends and wives to The Stones themselves. Much of the material in 50 Years: The Rolling Sones has previously been unavailable in the US and the book comes in at an unprecedented 2000+ pages with over 150 images. Part 1, available in July, covers the first 25 years of the band, from their early days in the UK, their arrival in America as part of the "British Invasion," and their sellout tours around the world. Never before has such a landmark collection been available to the public and at a time when both music historians and music lovers are turning their attention to the "world's greatest rock band."
"It's not only a journey through 50 years Rolling Stones," says publisher Matthias Würfl, "but also the history and evolution of music, press and western society of the last half century"
The Author:  Hanspeter Kuenzler has interviewed top stars including Paul McCartney, Ringo Starr, Tina Turner, Robert Plant, Mark Knopfler, Blur, Oasis and Radiohead. Today, his features appear in a variety of publications around the world, including Neue Zürcher Zeitung, Sublime Magazine, Loop, Guitar Dreams and Musik Express. He regularly presents a show with the latest music from Britain on national Swiss radio, DRS.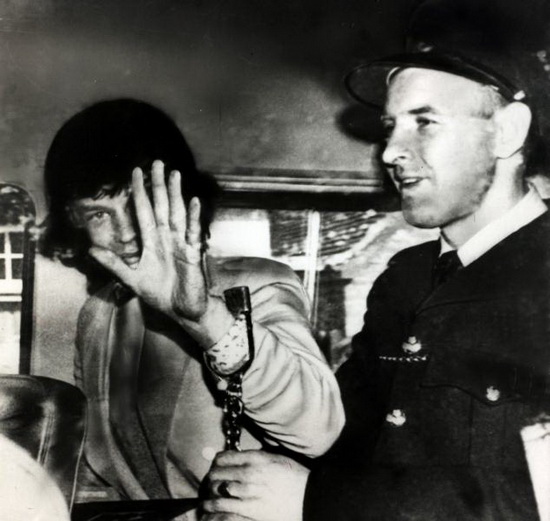 En fägslande bild på Mick Jagger…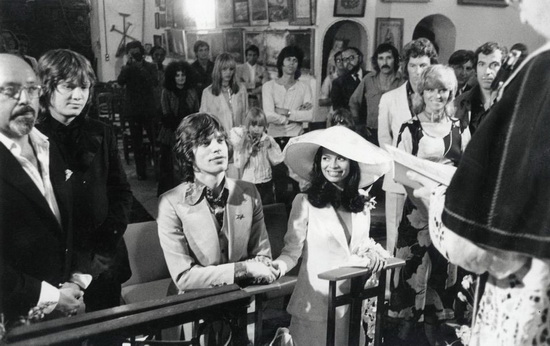 Mickk Jagger och Bianca
under sin vigsel.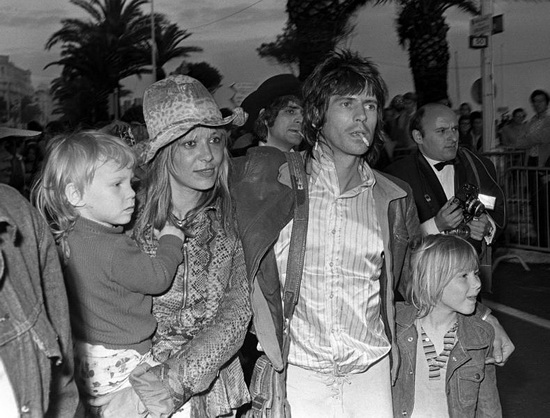 Keith Richards och
Anita Pallenberg.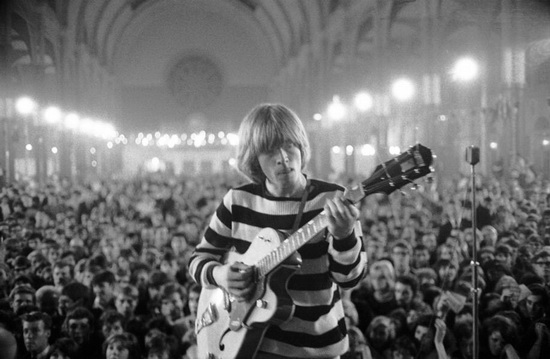 Brian Jones, som gick bort
redan 1969.
Brian var bandets mest kände medlem
från start och bandet hette då
"Brian Jones and the Rolling Stones".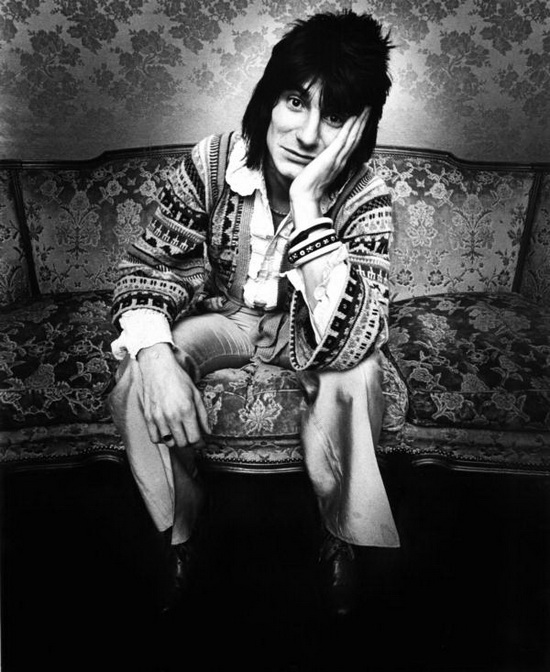 Ron Wood ersatte senare
och kom från The Faces,
där han spelade med Rod Stewart.